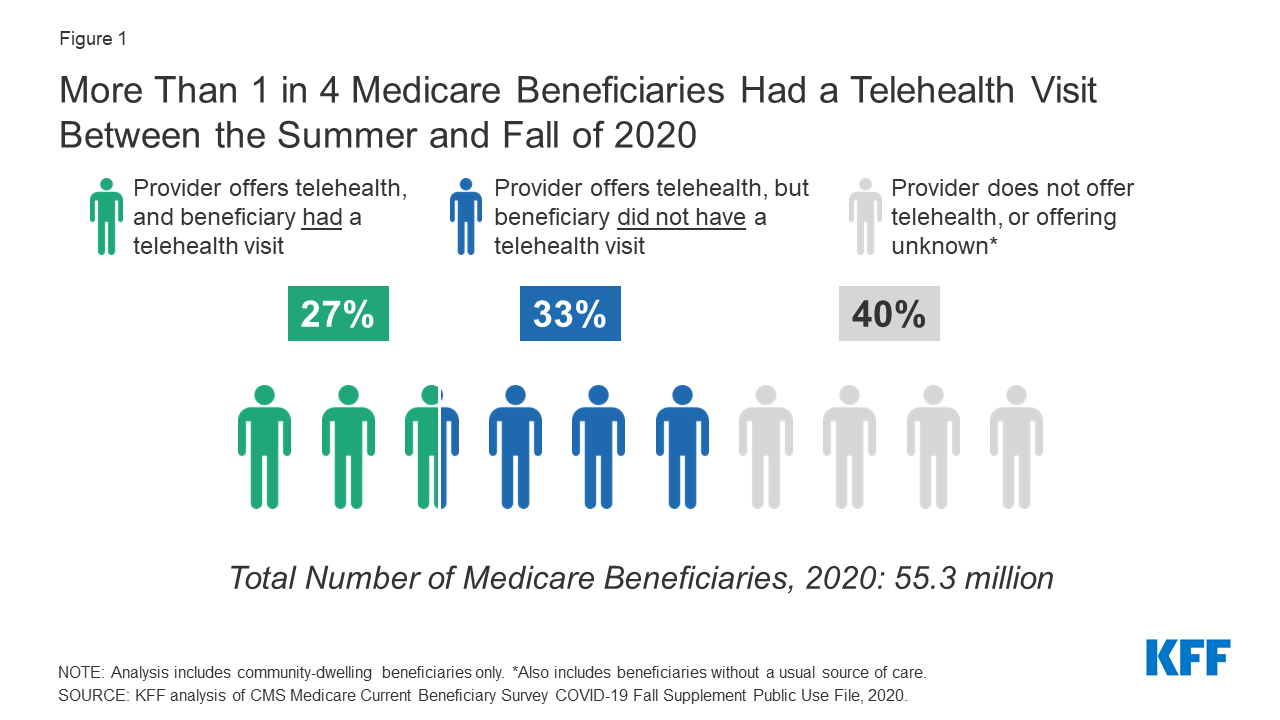 The Kaiser Family Foundation released a report on how Medicare beneficiaries used telemedicine during the height of the COVID-19 pandemic.
Nearly two-thirds (64%, or 33.6 million) of Medicare beneficiaries with a usual source of care say that their provider currently offers telehealth appointments, up from 18% who said their provider offered telehealth before the pandemic. However, nearly a quarter (23%) of Medicare beneficiaries do not know if their provider offers telehealth appointments, and this share is larger among rural beneficiaries (30%).
A majority (56%) of Medicare beneficiaries who had a telehealth visit report accessing care using only a telephone, while a smaller share had a telehealth visit via video (28%) or both video and telephone (16%).
The report describes in detail how Medicare's rules loosened the restrictions on telemedicine during the pandemic and how they are are in danger of going back unless the changes are made permanent.